The 330-MW Sarulla Geothermal Power Plant in Indonesia took decades to develop.
The 330-MW Sarulla Geothermal Power Plant in Indonesia took decades to develop. Backed by a multinational financing effort along with support from the Indonesian government, the $1.7 billion project is being sponsored by PT. Medco Power Indonesia, Ormat International, Itochu Corporation, Kyushu Electric Power Company, and Inpex Corporation.
PT Medco Power Indonesia (MPI)
MPI is owned 88% by Medco Energi Internasional Tbk ( MEI ), PT Medco Energi Internasional Tbk is the largest national listed energy company in Indonesia. Active world wide in exploration and production of oil & gas as well as the downstream businesses. Established in 2004, Medco Power owns and operates two gas-fired power plants in Batam, two gas fired plants in Palembang, South Sumatera. The Company also owns a minority share in Sengkang gas-fired power plant in South Sulawesi and acquired a long-term operations & maintenance contract for 1,320 MW Tanjung Jati B coal-fired power plant in Jepara, Central Java.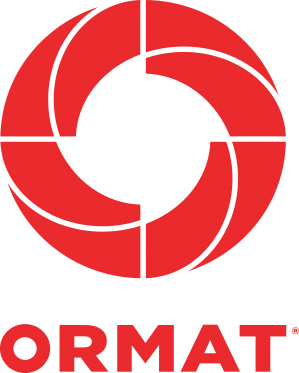 Ormat Technologies Inc. (Ormat)
Ormat, a provider of renewable energy technology, was established in 1965 and based in Reno, Nevada. The company designs, develops, builds, owns and operates geothermal and recovered energy-based power plants. The in-depth knowledge gained from these operations gives the Company the competitive edge by enabling efficient maintenance and timely response to operational issues. Ormat has built over 160 power plants with an equivalent installed electric generation capacity of over 2,600 MW.
Itochu Corporation (ITOCHU)
Itochu, founded in 1858, is one of the leading Japanese trading companies and engaging in domestic trading, import/export, and overseas trading of various products such as textile, machinery, metals, minerals, energy, chemicals, food, general products, realty, information and communications technology, and finance, as well as business investment in Japan and overseas.
Kyushu Electric Power Company (Kyushu)
Kyushu is a Japanese electricity company, founded in 1951, provides power to 7 prefectures (Fukuoka, Nagasaki, Oita, Saga, Miyazaki, Kumamoto, Kagoshima). As of March 2018, Kyushu is operating 18,823MW power plant consisting of hydro, thermal, nuclear and renerwable energy such as geothermal and solar.
Inpex Corporation (INPEX)
Japanese leading exploration and production (E&P) company. INPEX is currently involved in approximately 70 projects across more than 20 countries, including the Ichthys LNG Project in Australia as Operator and large scale LNG projects in Indonesia. Through sustainably growing its oil and gas development business, INPEX aims to become a top class international oil and gas E&P Company and continue providing a stable and efficient supply of energy to its customers.