Shinichi Aburaya
Chief Executive (CE)
Over a period of 30 years, he has gained extensive and profound experiences in the planning, development, construction, acquisition and supply of power generation and transmission facilities including geothermal power plants. Through the secondment from ITOCHU Corporation, he currently acts as Chief Executive. He was previously assigned as General Manager, Power Project Department, Plant Project, Marine & Aerospace Division in ITOCHU Corporation, Tokyo, Japan. After joining SOL in 2014, he has successfully managed and organized complex multi-task activities to successfully achieve the full operation of Sarulla Geothermal Power Projects in May 2018. Born in Japan in 1962, Shinichi Aburaya graduated from Sophia University, Faculty of Foreign Studies (French).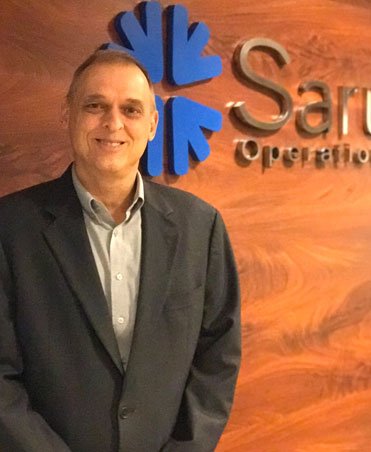 William Lajousky
Chief Operating (CO)
William Lajousky is a licensed Professional Engineer with more than Thirty years of experience in the power generation industry. For the last twenty years, he has primarily worked in the geothermal industry. Here in Indonesia, He has been the chief operating for the 330 MW Sarulla Geothermal Project since November 2013. In Indonesia he previously was on the management team and was the commissioning manager for the 121 MW Darajat Unit 3 project, and in the 1990's was on the design team for the Dieng and Patuha geothermal project. In the Philipines Mr. Lajousky was the General Manager for the 550 MW Cal Energy geothermal complex on the island of Leyte. In the United states he was a project manager for the 450 MW Cal energy geothermal complex in Southern California. He has also worked on various geothermal projects in New Zealand, Chile, Germany and the Carribean Islands. Prior Working in the geothermal industry he worked in the nuclear power industry, starting his career as an Officer in the United States Navy Nuclear Submarine force and later a staff engineer at a 1,000 MW nuclear power plant. He is a graduate of Worcester Polytechnical Institute in Massachussets, USA.
Kunio Noda
Chief Financial (CF)
Kunio Noda joined SOL in July 2017, as a secondee from Kyuden Electric Power Co., Inc. (Kyushu). As Chief Financial, his main role is to oversee project finance, accounting, tax related issues in relation to Sarulla Geothermal IPP Project. He has 10 years experience in project finance and 6 years experience in sovereign finance in various power projects. He joined Japan Bank for International Corporation (JBIC) in 2003. During his tenure in JBIC, he was involved in due diligence, ex-post evaluation of various projects in Indonesia, China, some Latin American countries. From 2007 to 2009, he was stationed in JBIC's Dhaka office in Bangladesh as Representative, and involved in management and monitoring of power generation, transmission and distribution projects.
After he joined Kyushu in 2009, he experienced in refinancing of Senoko Energy (largest generation company in Singapore) as well as financing of a gas-fired IPP project in Mexico. From 2013, he has been involved in Sarulla Geothermal IPP Project. As a representative from Kyushu, he initiated negotiation with lenders, and contributed to successful financial close in 2014.
He obtained bachelor degree in Integrated Human Studies, and master degree in Energy Science from Kyoto University of Japan.
Andrea Gunawan Diliharto
Chief Administration (CA)
Andrea joined SOL in January 2019. As Chief Administration, his main role is to oversee the human resources, information technology, general affairs and various business supports. He is seconded from PT Medco Energi Internasional Tbk, (MEI) in SOL.
Previously, Andrea served as Senior Manager for Finance, IT and Audit Division in Natuna Sea Block B Project, Medco E&P Natuna, Ltd (MEPN), after acquired from ConocoPhillips. During his tenure in MEPN from 2016 to 2018, he has successfully integrating the Finance, IT and Audit functions of MEPN and PT Medco E&P Indonesia (MEPI). Before serving in MEPN, he was appointed as Senior Manager of Corporate Accounting in PT Medco Energi Internasional, Tbk (MEI). From 2011 to 2016, his main role was overseeing the Consolidated GAAP Report for MEI and its subsidiaries, while actively involved communication with Public Accountant Firm and Financial Service Authority.
He has more than 18 years of extensive experience and competency in oil and gas industry and its related businesses, from both corporate level and operational level. He also involved in company's financial decision of merger, acquisition, investment & divestment.
He received a degree in Master of Management in Finance Major from Prasetya Mulya Business School in 2009, and degree in Bachelor of Accounting from Brawijaya University in 1998. He is currently holding the certification of Certified Public Accountant (CPA) and Chartered Accountant (CA). He also affiliates in Institute of Indonesia Chartered Accountants (IAI), and Indonesian Petroleum Association (IPA).